Medals
:
USA 14 - Germany 10 - France 7 - Canada 6 - Korea 5 - Austria 5
Canadian Gold in snowboard cross! Yesterday,
Maelle Ricker
won Canada's second gold medal and was the first Canadian woman ever to win gold IN Canada! But good on the US for all today's medals.
Images from Vancouver...
Beautiful Russian tall-ship Kruzenshtern docked in North Vancouver.
The Olympic Spirit!
Mukmuk enjoying the festivities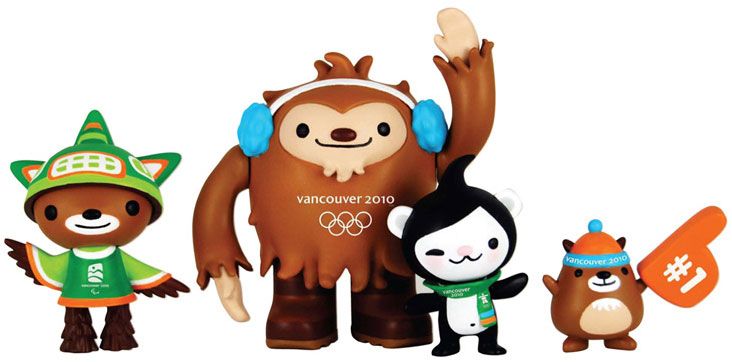 The official Vancouver 2010 Olympic Mascots
Sumi, Quatchi, Miga, and Mukmuk (the mascot's sidekick!)
The Vancouver Skyline (as seen from North Vancouver)
Man, do I LOVE this city!
The Olympic Flame clearly visible from across the water!
Go Canada Go!